Gas Safety Checks
Gas Services
Gas safety checks are a very large part of our business and we carry out many hundreds of them every year. Completing them properly requires high levels of expertise, together with knowledge and experience of the huge range of gas appliances now available from hundreds of different manufacturers.
We offer fixed costs for Landlords and Homeowners Gas Safety Checks based on the number of gas appliances in a property.
A Gas Safety Check – sometimes called a CP12 – is not the same as a gas service. The gas safety check and service are often done together, however, and if this is the case we offer them at much reduced rates.
Enquire About Our Services
A Gas Safety Check is comprised of a specified set of checks to be carried out to ensure that all the gas appliances in a property, as well the gas pipe work and meter, are operating safely and there are no gas leaks. In addition all the gas appliances, flues and pipework are also checked to ensure safety and compliance with current regulations.
It is important to consider that for some gas appliances a service may also have to be carried out before they can be certified as safe to use.
Gas Safety Check reports provide a record of a gas installation on the date of inspection. They are not "pass certificates" and they should be examined carefully to ensure that the appliances listed on them are individually certified as safe to use.
With every gas safety report we issue we also provide details of any work required to make the installation and appliances safe and/or to bring them in line with current regulations. We also issue a fixed price quotation to carry any such work. We are able to complete all types of remedial or upgrade work that may be required quickly and cost effectively.
Gas Safety Checks provide complete peace of mind. For Landlords and some other property owners there is a legal requirement to have them carried out annually. Certificates must be kept for at least two years and be made available to tenants within 28 days of the checks being completed.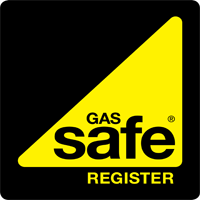 Every home is different in both its construction and how it is used. For every installation, we carry out a full survey and talk to the occupier about how they use the property.
We use the same survey and quotation procedure for boiler replacements as we do for new installations. Boilers generally have a life of between about 10 and 20 years depending on the model and on how they have been used and maintained.
All our servicing is completed by properly trained and registered engineers for a fixed cost, and if we service your appliance we gurantee a rapid response to any breakdowns.
All our engineers are fully trained and experienced in fault finding on all makes of boilers, fires and other gas appliances including high efficiency condensing boilers.